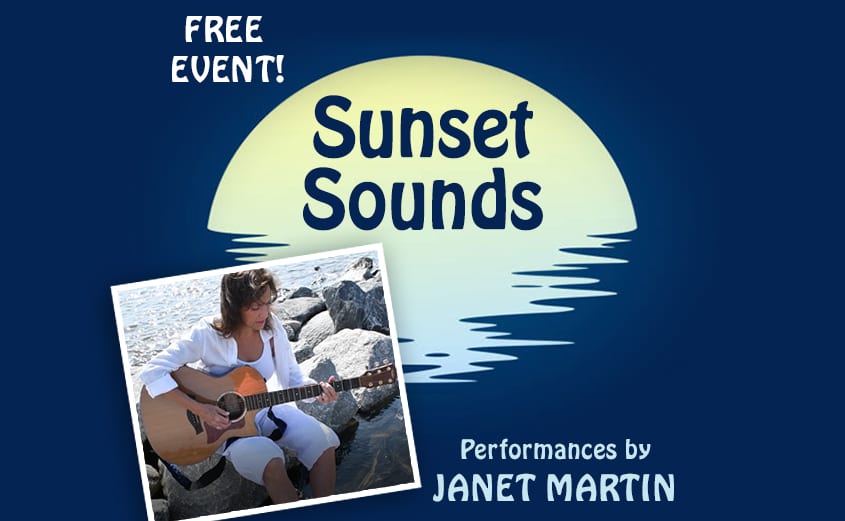 LIVE MUSIC – MERCHANT SPECIALS – MEET A MUSTANG
FREE Family-Oriented Event in Historic Corolla Village:
Start your evening at Sunset Sounds, a free concert, and community event in the Historic Corolla Village, on Thursday, July 15th. Enjoy live music from singer-songwriter Janet Martin from 5:00 pm to 7:30 pm in the courtyard adjacent to the Corolla Wild Horse Fund Museum. Stroll through the old, restored village to find specials and sales, the best BBQ, delicious pizza, wraps, and sandwiches — all available from local merchants. Sanctuary Vineyards will be there too! Lawn chairs and blankets welcome. Weather permitting, a rescued Corolla mustang may join us… if he's in the mood.