I don't think there is a rational person in this country that wasn't torn apart by what happened at the Sandy Hook Elementary School in Newtown, CT. When this type of unspeakable horror takes place it leaves just about everyone feeling helpless, with a deep need to reach out and do something, anything, to show how much you care. But what can be done?
Greg Becker of Palm Beach, Florida, is one of those people who wanted to do something. He reached out to us to ask if we could name a wild horse after Jessica Rekos, a horse lover who died that day. "Jessica loved everything about horses," her parents, Rich and Krista Rekos said in a statement. "She devoted her free time to watching horse movies, reading horse books, drawing horses, and writing stories about horses." When she turned 10, they promised, she could have a horse of her own. For Christmas, she asked Santa for new cowgirl boots and hat.
Our staff knew just the filly and now "Jessica" runs wild and free on the Outer Banks of North Carolina. We hope that her family can find some small comfort in this knowledge.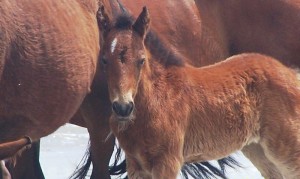 https://www.corollawildhorses.com/wp-content/uploads/2019/02/CWHF-logo.png
0
0
Corolla Wild Horse Fund
https://www.corollawildhorses.com/wp-content/uploads/2019/02/CWHF-logo.png
Corolla Wild Horse Fund
2013-02-07 10:02:21
2013-02-07 10:02:21
Spirit Horse